1 Bedroom/Bath available in a 2 BR/2 B Apartment at 68 University for Summer Sublet now - July 21st


www.u-apts.com/Jack Jouett 2 Bedroom Listing



Lease now through July 26th, 2019!

Available for spring semester 2019!

Room available for $750/bedroom plus utilities



This is a lease for one bedroom/bathroom in a 2 bedroom/2 bath apartment with our roommate matching program.



Looking for male roommate. No smoking, no pets. 1 bedroom/bathroom available in a large, historic 2 bedroom/2 bath apartment. Roommate matching is available for full time University of Virginia students/staff only.



Our largest Jack Jouett 2-bedroom model features a spacious living room, updated kitchen, dining area and two bathrooms. These apartments are large enough for four people to share. Each apartment has hardwood floors, high ceilings, mini-blinds, and a heat pump unit for heating and cooling. Laundry facilities are located on-site. Parking is by permit only on University Circle.



Ting Gigabit fiber internet!



A monthly utility fee of $65 will be charged for internet, water, gas (hot water) and trash collection. Utilities Resident Connects: Electricity, Gas (Cooking), & Cable (if desired).



All square footage and room measurements are approximate

All apartments are leased by the full apartment and are not leased as individual bedrooms.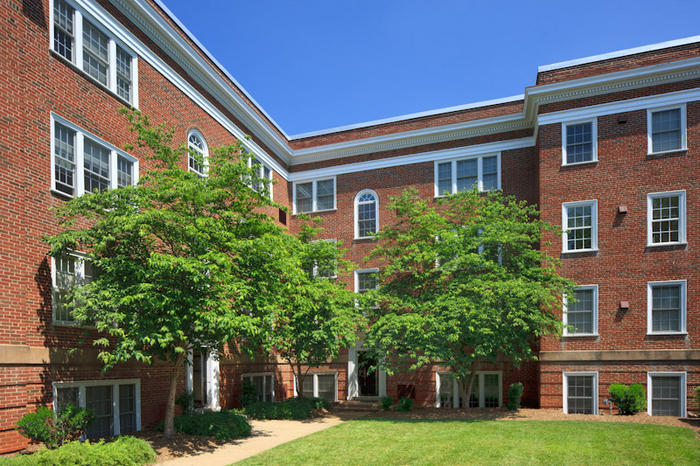 Dec 31, 2018 - Derek - 434-977-9000
Hi, I am currently a senior, and I am looking for a place like this one to sublet for spring 2019. I want to learn if there is anyone already living there or is it an empty 2 bedroom apt.
Jan 22, 2019 - Omer Ustunel - 4343270590
Omer,

Thank you for your interest. I have emailed you directly as well, however, we do have 1 bedroom available for the spring semester.
Jan 23, 2019 - Derek Stroh - 4349779000